EDC Financial & Planters Bank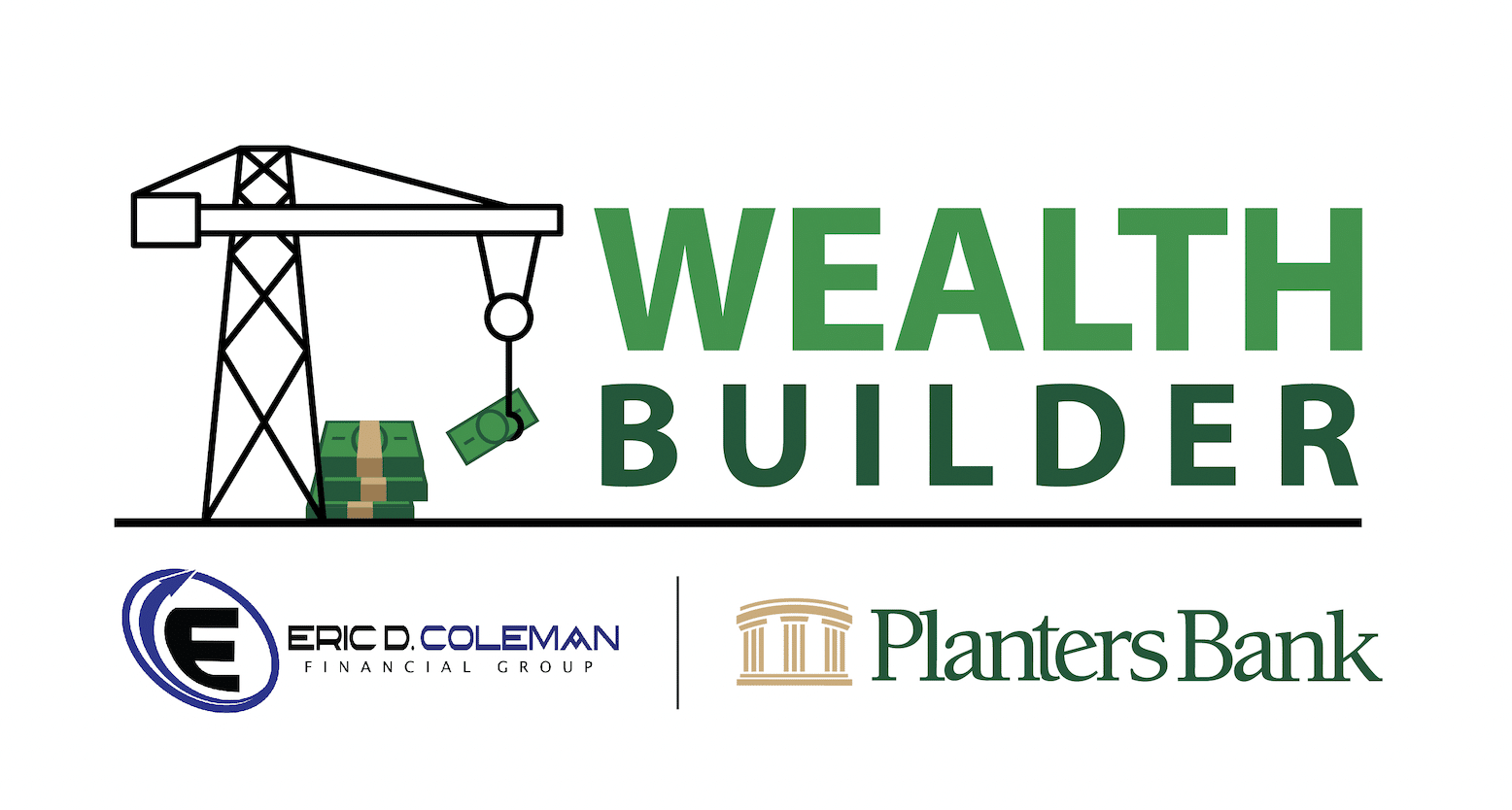 Planters Bank is excited to announce a new partnership with the Eric D. Coleman Financial Group entitled the Wealth Builder.  Wealth Builder is a four-step process that is designed to help participants achieve financial freedom and build long-term, sustainable wealth.
Led by Christian County native Eric Coleman, The Eric D. Coleman Financial Group aims to educate and empower generations of individuals to take charge of their personal finances and become wealth builders. 
 "Our company is committed to equipping generations of individuals with the tools and strategies required to build long term, sustainable wealth," said Coleman.  "We are excited to work with Planters Bank on this endeavor.  Both companies share a mutual desire to empower low and moderate income households to achieve financial independence.  We will measure our impact.  If it doesn't get measured it won't get done."
Through this financial literacy program, participants will learn to allocate, manage and optimize cash generation, in addition to understanding how to eliminate non-productive debt, improve credit scores, build emergency funds, prepare for home ownership, and create multiple streams of income through real estate investing, business building and stock market investing from a layman's perspective.
Planters Bank CEO Elizabeth McCoy commented, "Planters Bank is proud to support this financial literacy effort.  We are excited about partnering with the Eric D. Coleman Financial Group and look forward to the many benefits this training will provide not only to participants but to our community as a whole." 
Program participants will meet for eight Thursday's from 6-7:30 p.m. in the Latham Room at Planters Bank for instruction.   In addition to the classroom instruction, participants will have access to 1 year of 1:1 financial coaching. 
The first class will be limited to the first 20 participants.  Thanks to an investment by Planters Bank, each participant will only be required to pay a $55 registration fee.  To register for the program visit https://shop.edcfinancial.com/register and to learn more about the Wealth Builder program visit edcfinancial.com.  
 Our Wealth Builder Launch event will Thursday April 15th from 6 – 7:30 p.m. in the Latham Room at Planters Bank.  For further information, contact Jennifer Maddux, CRA Officer, at (270) 887-6981.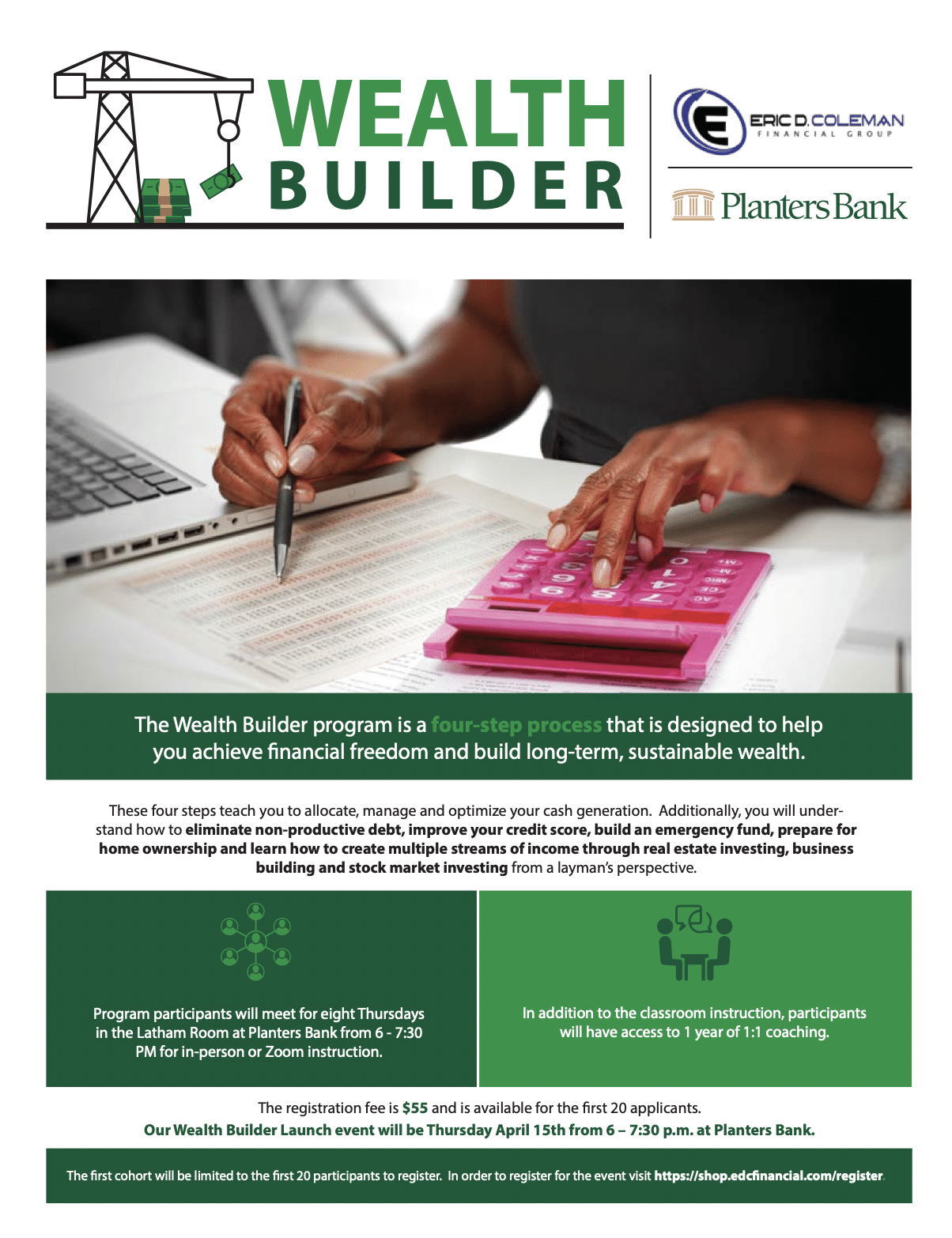 Celebrating Year One! Today marks the 1 year anniversary of the launch of The Eric D. Coleman Financial Group. What an amazing ride it has been. I still remember launch day. We had prepared posts for FB, Instagram, LinkedIN, Twitter, our website and even made a...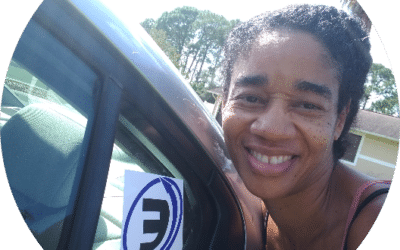 For the one-sentence testimony: For the first time in my adult life, I'm feeling positive, confident and excited about my finances and my financial future.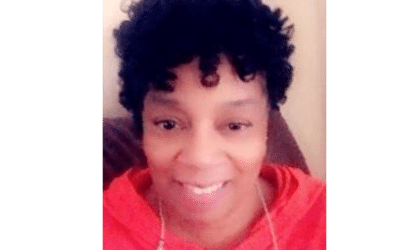 Wealth Builder significantly increases cash generation in a month's time.